Four Reasons Quibi Is Doomed To Fail
Quibi, which rhymes with Libby, has been dunked on for a while. Launching in the midst of a pandemic in April 2020, the streaming site (which stands for "Quick Bites") has not gotten off to a good start. I think the best way you can sum up its current standing is a baffling quote from CEO Meg Whitman on her favorite shows:
The Vulture article, from journalist Benjamin Wallace, is a wonderful dive into the company and how it failed. Here I'll outline some of the many reasons why it has failed to land and will not survive in the land of Netflix, HBO, Amazon Prime, Disney+, Apple TV, and more:
1. Ego
Jeffrey Katzenberg, co-founder of Quibi, is one of the biggest names in the entertainment world. He was chairman of Walt Disney Studios from 1984-1994 and became co-founder and creator of DreamWorks Animation (overseeing hits like Shrek and more).
Meg Whitman, CEO, is well-known in the tech world serving as president and CEO at eBay and as CEO of Hewlett Packard Enterprise. Together, they helped raise $1.75bn to help fund their Quibi launch and helped to get all major studios be onboard for the launch (no small feat).
The article largely goes into this, but resting on your past success and gut feelings can often lead you astray. From the piece:
People have wondered why Katzenberg and Whitman, in their late and early 60s, respectively, and not very active on social media, would believe they have uniquely penetrating insight into the unacknowledged desires of young people. When I ask Whitman what TV shows she watches, she responds, "I'm not sure I'd classify myself as an entertainment enthusiast." But any particular shows she likes? "Grant," she offered. "On the History Channel. It's about President Grant."
Katzenberg is on his phone all the time, but he is also among the moguls of his generation who have their emails printed out (and vertically folded, for some reason) by an assistant. In enthusing about what a show could mean for Quibi, Katzenberg would repeatedly invoke the same handful of musty touchstones — America's Funniest Home Videos, Siskel and Ebert, and Jane Fonda's exercise tapes. When Gal Gadot came to the offices and delivered an impassioned speech about wanting to elevate the voices of girls and women, Katzenberg wondered aloud whether she might become the new Jane Fonda and do a workout series for Quibi. ("Apparently, her face fell," says a person briefed on the meeting.)
Some of Quibi's own ads in the run-up to launch seemed ego driven. Why was an app aimed at 25-to-35-year-olds being advertised on the Oscars broadcast, which has a median viewer age north of 56?
2. Pricing strategy
Quibi launched with a model of $7.99 (without ads) and $4.99 (with ads). The two-tier pricing system makes some sense as the relative success of Hulu has worked out, but Hulu also had major popular content at its start. Who wants to watch ads on a streaming platform when you're watching a ten-minute or less episode?
3. Content > Tech
The Quibi team is responsible for some interesting technological innovations like Turnstyle (shown below) that offers a pretty seamless way to switch from horizontal and vertical video. But, as Wallace points out, the goal of every streaming service is to get a hit, not just showcase cool tech. Netflix had House of Cards and Orange is the New Black that secured subscribers. Disney+ has Mandalorian. What does Quibi have?
Downloads have been anemic, despite a lineup that includes producers and stars like Jennifer Lopez, LeBron James, Idris Elba, Steven Spielberg and Chrissy Teigen. The service, which offers entertainment and news programs in five- to 10-minute chunks, was designed to be watched on the go by people who are too busy to sit down and stream TV shows or movies. It came out when millions of people were not going anywhere because of stay-at-home orders across the country. "I attribute everything that has gone wrong to coronavirus," Mr. Katzenberg said in a video interview. "Everything. But we own it."

"Jeffrey Katzenberg Blames Pandemic for Quibi's Rough Start" The New York Times

3. Mobile-first doesn't mean only mobile
Wallace notes in the article that a lot of the marketing around the service was on differentiating Quibi as a mobile-only service. Katzenberg and Whitman doubled down on this idea that "this wasn't just TV on your phone, [Katzenberg] declared that Quibi wouldn't even be available on your TV when the app launched."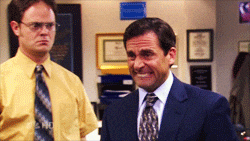 That, in hindsight, is insane. If you're creating a streaming service, but only offering it on your phone it effectively limits out a whole bunch of people who are at home and want to watch on a large screen.
Ben Thompson of Stratechery made this point clear about the transition to mobile for consumers when talking about how co-founder Jeffrey Katzenberg hinged the whole company on mobile:
First, mobile phones are not simply "widely distributed democratized entertainment" consumption devices, but also "widely distributed democratized entertainment" creation devices. Suddenly everyone in the world has all that they need to make videos of their own.

Secondly, the "innovation in mobile technology and network capability" meant that not only could anyone anywhere consume media, but anyone anywhere could upload media.

Third, the means to "change and improve the experience of watching video entertainment" expanded beyond human curators to algorithms.

In other words, I just described TikTok.

TikTok and Quibi, TikTok and Shopify, TikTok Complications, Stratechery
4. Conversations drive conversions
It's a pretty standard adage in the world of social is that you need to make things as easy as possible for your audience to share. That means easy links, images, etc. While it pains me greatly to say this, the memeification of your content is pretty important for it to work on the internet.
So, one thing that is largely glossed over, is that the app prevents users from taking screenshots of shows. Oh, do you like that Chrissy Teigan judge show? Want to share it out on Twitter to some of your friends? Sorry, you can't.
Craziest quote from the story:
"The investments helped secure a slate of A-list directors and producers for the launch of the app, which was no longer called NewTV. (It turned out — whoops — that there was already a company named NewTV.) The new name was Quibi. Katzenberg had originally wanted to call it Omakase, after the sushi tasting menus he enjoyed at least once a week at Nobu Malibu. "That would have really won over Wisconsin," a former insider notes."
Summary
Yes, Quibi is likely going to fail barring some miraculous recovery or being bought out for less than the sum of its parts by another content provider. They have brought some innovations into the streaming world (high production, interesting UI like a vertical scrubber, etc.) that might live on…in other products. Ultimately, it was doomed to fail by stubbornly clinging to old beliefs around gut feelings. When you can't get basic things right as part of a launch strategy (e.g. pricing, screenshots, licensing, etc.) you run into issues.
I also think their teams have basically given up given promotion Tweets like this that don't share links, images, etc: